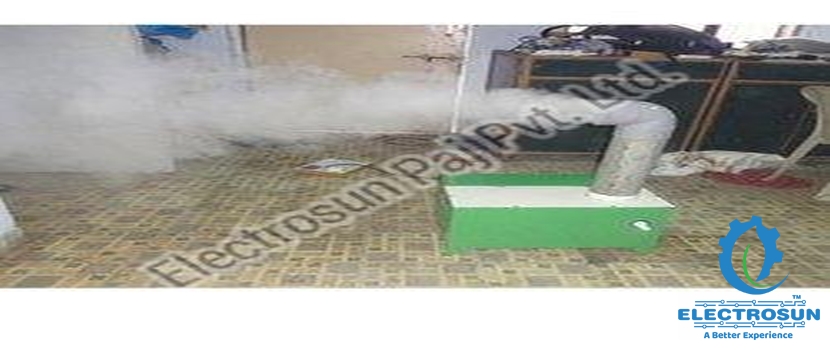 Mushrooms grow only in humidity and dark surroundings. All you need is a humidifier to control and maintain the humidity level of the surrounding so that the mushrooms grow better. Here in this article, we will look to how mushrooms are grown using a humidifier. We do not want any moisture or water droplets on the mushrooms because moisture spoils the cultivated mushrooms. Choose the best mushroom ultrasonic humidifier and use it for growing mushrooms in great quantity.


Where And How Mushrooms Grow?
In an area where you find old trees, you will find mushrooms growing on the barks of these trees. Mushrooms are pretty different than the other shrubs or plants as they do not contain chlorophyll and they do not need sunlight to grow. These plants need some amount of light, water and a good quality humidifier to grow efficiently in farms.


We all have heard that there are several types of mushrooms available in the market. Some mushrooms are consumed by humans while others are not because they contain harmful complements and toxic elements. Mushrooms are commercially grown in farms under a proper situation.


Read through to know about what mushrooms need to grow properly.
Things to Remember


Mushrooms can grow even in dark areas because they do not have chlorophyll. Due to a lack of chlorophyll, the process of photosynthesis never takes place. But these need some amount of light to grow and to develop the fruit bodies. You need to give some amount of light to your mushrooms only for some hours so that they grow properly.


You can also use fluorescent lamps or indirect sunlight if you are growing mushrooms inside your house. We all have seen that the wild mushrooms generally grow in dark and shaded areas in the woods.


To produce fruit, the mushrooms need some amount of moisture. As they do not contain skin, the moisture gets dissolved quite easily. This is the reason why mushrooms should be grown in places where the humidity is high. For commercial purposes, mushrooms are grown using mushroom humidifiers. Several industrial ultrasonic humidifier manufacturers in India produce top-class humidifiers. Choose the one according to your needs.


Mushrooms trade and inhale gases from the surrounding. These sometimes disappear and reappear only when the moisture is low and the humidity level is high. This is why you should make sure that the soil in which you are growing mushroom should be moist but not wet.


In What Temperature And Humidity Does Mushrooms Grow?
In cool environments where the temperature is quite low, the mushrooms can be grown. The temperature of the environment where you are planning to grow mushroom should be 70 degrees Fahrenheit. The wild mushrooms do not need a particular climate and temperature to thrive. These have threads around their body which are also known as mycelia. The temperature usually ranges from 40-90 degree Fahrenheit.


Temperature ranging from 50-70 degree Fahrenheit is needed to form the fruit part of the mushroom. The mushrooms that are grown commercially need to have a temperature around 55-60 degree Fahrenheit.

Do Mushrooms Grow In Increased Moisture?
Mushrooms need to have balanced moisture to grow. One should make sure that there are proper drainages. By any chance, if the mushroom is in stagnant water, they will become poisonous by getting affected by mould infestation.


Humidifiers for Growing Mushrooms
Mushrooms need to have appropriate humidity to grow successfully. One can use a humidifier if he or she is growing mushrooms indoors for commercial purposes. But make sure to choose the best humidifiers as it is an arduous task. Choose the best mushroom ultrasonic humidifier from reliable and trusted manufacturers for your use.


These were the ways how mushrooms are grown.